Are you looking for ways to kickstart sales and increase revenue for your retail store? You're in luck! We've compiled a list of some of the best sales promotion ideas to help you reach your goals.
Sale Planning
If you're planning a sale, it's important to have a strategy in place. Consider these sales promotion ideas:
Create a sense of urgency by setting a specific end date for the sale.
Offer exclusive deals to your email subscribers or loyalty members.
Create a bundle deal where customers receive a discount for purchasing multiple items together.
Offer a buy one, get one sale to help move inventory and entice customers to purchase more.
Create a tiered discount system where customers can receive a higher discount for spending more.
Visual Appeal
The way your store looks can greatly impact sales. Use these visual sales promotion ideas to catch the eyes of customers:
Display sale items prominently near the entrance of the store to catch the attention of customers.
Consider using bold signage and bright colors to make promotional items stand out.
Change store displays frequently to keep customers interested and engaged.
Create an eye-catching window display that highlights the sale items.
Use point-of-purchase displays at the checkout to encourage last-minute purchases.
Online Sales Promotions
The world of e-commerce is constantly growing, so it's important to have a strong online sales strategy. Use these sales promotion ideas to entice online shoppers:
Offer free shipping on orders over a certain amount to encourage customers to make larger purchases.
Create a limited-time offer for a specific product or product category to create urgency for customers to purchase.
Make sure your website is user-friendly and easy to navigate to encourage customers to browse and make purchases.
Create a social media campaign to promote your sale and encourage followers to share the promotion with their friends.
Offer a reward or discount for customers who refer a friend to make a purchase on your website.
Creative Sales Promotions
Get creative with your sales promotions to stand out from the competition. Try these unique sales promotion ideas:
Host a charity event and donate a portion of sales to a local nonprofit.
Offer a discount to customers who bring in a certain number of canned goods or other donations for a food bank or shelter.
Partner with a local business to create a special promotion that benefits both businesses.
Create a loyalty program that rewards customers for repeat purchases and referrals.
Host a giveaway or raffle to encourage customers to come into your store and make a purchase.
Final Thoughts
There are countless sales promotion ideas to choose from when it comes to driving revenue for your retail store. Keep these tips in mind and experiment with different ideas to find the ones that work best for your business. Happy sales!
If you are looking for 8 Proven Sales Promotion Examples And Ideas To Close More Deals you've visit to the right place. We have 7 Pictures about 8 Proven Sales Promotion Examples And Ideas To Close More Deals like Planning a Sale? Check Out 12 Sales Promotion Ideas and Examples, Planning a Sale? Check Out 12 Sales Promotion Ideas and Examples and also INDI: Insurance Company Promotion Ideas. Read more:
8 Proven Sales Promotion Examples And Ideas To Close More Deals
snov.io
sales proven bogo
INDI: Insurance Company Promotion Ideas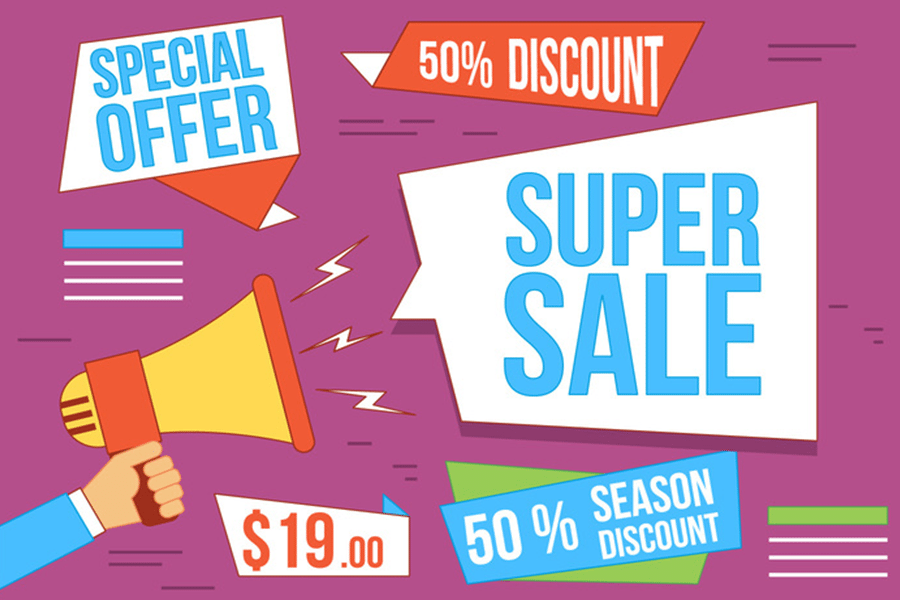 indipick.blogspot.com
promotion promoting indi
10 Highly-Converting Sales Promotion Ideas – ReVerb

reverbico.com
converting shoppable
Planning A Sale? Check Out 12 Sales Promotion Ideas And Examples
getsitecontrol.com
Planning A Sale? Check Out 12 Sales Promotion Ideas And Examples
getsitecontrol.com
sitewide getsitecontrol
15 Unique Sales Promotion Ideas For Retailers To Generate More Revenue
arirms.com
promotion generate retailers
Retail Promotion: In-Store Sales Promotion Marketing Ideas For Retail
www.ppms.in
Planning a sale? check out 12 sales promotion ideas and examples. 8 proven sales promotion examples and ideas to close more deals. Promotion generate retailers