If you're considering purchasing life insurance, indexed universal life (IUL) insurance might be worth researching. IUL combines two types of life insurance – universal life and equity-indexed – to provide the policyholder with a death benefit and a cash value that can be used later in life. Here are five things you need to know about IUL:
1. How it Works
When you purchase an IUL policy, you're essentially investing in an indexed account that mirrors the performance of a specific financial index, such as the S&P 500. As your investment grows, your death benefit and cash value also increase. However, if the index performs poorly, your investment may not grow at all or may even decrease.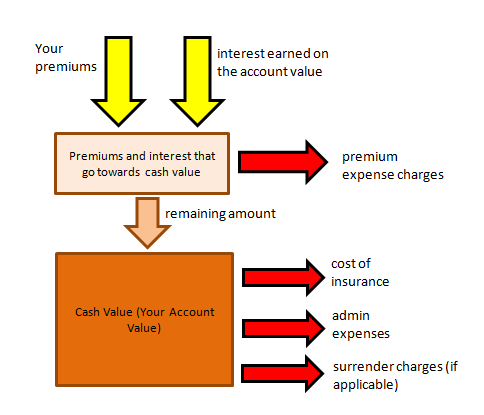 2. Advantages
One of the main advantages of IUL is that it offers tax-free growth on your investment. Additionally, because IUL policies are considered cash value life insurance, they can be used for estate planning purposes. If you have a large estate and want to leave your beneficiaries with a larger inheritance, an IUL policy can help you do that. Finally, IUL policies generally offer more flexibility than other life insurance policies – you can typically adjust your premium payments and death benefit as your financial situation changes over time.
3. Disadvantages
There are some potential downsides to IUL as well. First, because these policies are so complex, they can be difficult to understand – especially for those who are new to investing. Additionally, IUL policies often have high fees and charges associated with them, which can cut into your investment returns over time. Finally, because the performance of an IUL policy is tied to a financial index, there's always the risk that your investment may decrease in value. If that happens, your death benefit and cash value may also decrease, which could be problematic if you were relying on those funds later in life.
4. Tips for Choosing an IUL
If you're considering an IUL policy, there are a few things to keep in mind when choosing a provider:
Look for a company with a strong financial rating. This will ensure that they can meet their financial obligations to you over the long term.
Compare fees and charges. Different insurance providers will charge different amounts for commissions, administration fees, and other expenses associated with your policy.
Make sure you understand the policy's adjustable features. As your needs and goals change over time, you'll want to make sure your policy can be adjusted accordingly.
Consider the indexing method. There are several different methods of indexing used in IUL policies, and each comes with its own advantages and disadvantages.
5. How to Get Started
If you're ready to purchase an IUL policy, your first step should be to research different providers and compare their policies. Look for a provider with a strong financial rating and a low fee structure, and make sure you understand the policy's adjustable features and indexing method. Once you've found a policy that meets your needs, contact the provider and begin the application process.
Investing in IUL: Ideas to Keep in Mind
While IUL can be a good investment for some, it's not right for everyone. Here are a few things to keep in mind:
Consider your financial goals. IUL can be a great way to accumulate wealth and pass it along to your beneficiaries, but it may not be the best option if you're focused on income generation or short-term gains.
Be prepared for market volatility. Because IUL policies are tied to the stock market, they can be subject to sudden swings in value – particularly during market downturns. Make sure you're comfortable with the level of risk involved before investing.
Understand the fees and charges. IUL policies can be complex and come with a lot of fees and charges, so make sure you understand how these costs will affect your investment returns over time.
Work with a financial professional. To ensure that you're making an informed decision about your insurance needs, consider working with a financial professional who can provide guidance and advice.
How to Make the Most of Your IUL Policy
If you've decided that an IUL policy is right for you, here are a few tips for making the most of your investment:
Understand your policy's indexing method. The indexing method used in your policy can have a significant impact on your investment returns, so make sure you understand how it works and what the potential risks are.
Contribute regularly to your policy. Consistent contributions will help your investment grow over time and increase the value of your death benefit and cash value.
Monitor your policy's performance. Keep a close eye on your policy's performance over time to make sure it's meeting your investment goals and adjust your contributions or coverage as needed.
Consider withdrawing funds carefully. Because IUL policies offer tax-free growth, it can be tempting to withdraw your funds early. However, if you withdraw funds before the age of 59 ½, you may be subject to penalties and taxes.
Indexed universal life insurance can be a great way to accumulate wealth and provide financial security for your loved ones. However, as with any investment, it's important to do your research and understand the risks and rewards involved. If you're interested in this type of policy, reach out to an insurance provider or financial advisor to learn more.
If you are searching about Quick Indexed Universal Life Explanation – YouTube you've came to the right web. We have 7 Pictures about Quick Indexed Universal Life Explanation – YouTube like Indexed Universal Life Insurance | Protective Life, Features of Indexed Universal Life Insurance: – NRI Path and also Episode #29: 10 Reasons Not to Buy an Indexed Universal Life Poli. Read more:
Quick Indexed Universal Life Explanation – YouTube
www.youtube.com
universal life indexed
Indexed Universal Life Insurance: What You Need To Know [2022 Guide]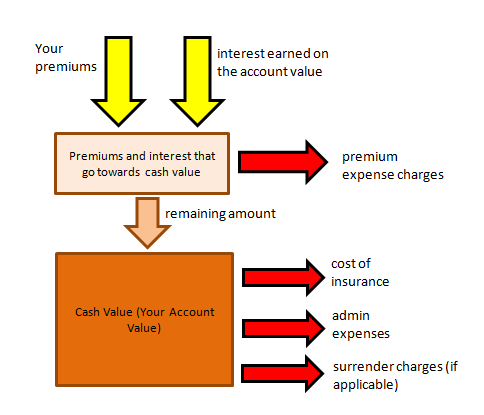 myfamilylifeinsurance.com
indexed premiums accumulated carrier
Features Of Indexed Universal Life Insurance: – NRI Path
www.nripath.com
insurance universal life indexed iul features policies permanent kind own place its
Best Indexed Universal Life Insurance – How Does IUL Work
www.insurist.com
indexed glance
Episode #29: 10 Reasons Not To Buy An Indexed Universal Life Poli
www.lifepro.com
universal indexed policy reasons episode whiteboard resolution above version open
Indexed Universal Life Insurance | Protective Life
www.protective.com
life universal indexed insurance protective
Indexed Universal Life & Market Volatility – LifeBuilders
lifebuilders.pro
iul indexed volatility
Universal indexed policy reasons episode whiteboard resolution above version open. Quick indexed universal life explanation. Episode #29: 10 reasons not to buy an indexed universal life poli