Sony RX100 M2 Full Spectrum and Infrared Converted Digital Cameras UK
The Sony RX100 M2: A Review of its Full Spectrum and Infrared Conversion Capabilities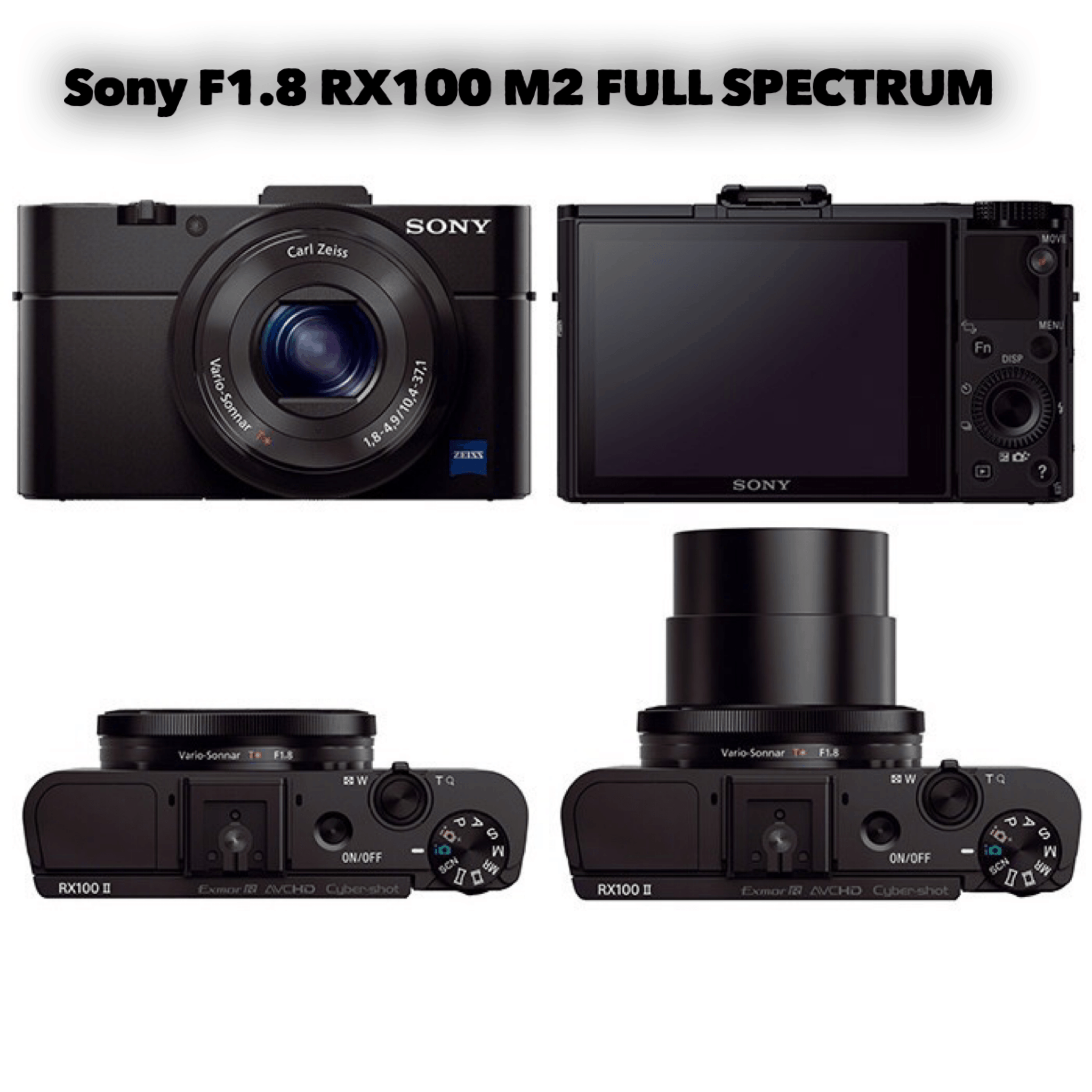 The Sony RX100 M2 is a top-of-the-line, full spectrum camera that has been retrofitted with infrared conversion capabilities. This means that it is able to capture stunning images in both visible and invisible light spectrums – allowing photographers to capture a wider range of subjects and create truly surrealist imagery.
The camera's high-resolution sensor, coupled with its sophisticated image processing algorithms, make it an excellent tool for professional photographers or anyone looking to take their photography to the next level. Whether you are shooting portraits, landscapes, or action shots, the RX100 M2 delivers stunning results every time.
Tips for Using the Sony RX100 M2 Camera
1. Understand Infrared Light and How it Affects Your Photos
Infrared light is invisible to the human eye, but when captured with a camera that has been modified to capture it, it can produce stunning results. The RX100 M2, with its infrared conversion capabilities, is able to capture this light – allowing photographers to create surreal, dreamlike images that are impossible to reproduce with traditional photography techniques.
When capturing images with the RX100 M2's infrared capabilities, it's important to keep in mind that the camera sees the world differently than we do. Vegetation will appear white or light-colored, and human skin will often appear darker than normal. Experimenting with different subjects and lighting conditions can yield unexpected and beautiful results.
2. Get Familiar with the Camera's Controls
The RX100 M2 is a complex camera with a range of features and options. To make the most of its capabilities, it's important to take the time to familiarize yourself with its controls and menus. This will allow you to quickly adjust settings and capture the perfect shot in any situation.
3. Shoot in RAW Format
When taking photos with the RX100 M2, it's best to shoot in RAW format. This allows you to capture more detail and color data, which can then be edited and refined in post-processing. While shooting in RAW will result in larger file sizes, the increased flexibility and control it provides make it well worth the extra effort.
Ideas for Using the Sony RX100 M2 Camera
1. Landscape Photography
The Sony RX100 M2's high resolution and dynamic range make it an ideal camera for landscape photography. Its infrared capabilities also allow for unique and surreal interpretations of natural settings, creating stunning and otherworldly imagery.
2. Portrait Photography
The RX100 M2's full spectrum capabilities make it an excellent tool for portrait photography, especially in natural light conditions. Its ability to capture both visible and infrared light can enhance skin tones and textures, resulting in subtle and nuanced portrait shots.
3. Street Photography
The RX100 M2's compact size and fast autofocus make it an excellent camera for street photography. Its infrared capabilities can also make for interesting and unexpected shots in urban environments, allowing for unique interpretations of urban landscapes.
How to Convert Your Sony RX100 M2 to Full Spectrum and Infrared
If you're interested in converting your Sony RX100 M2 to full spectrum and infrared capabilities, there are a few different methods you can choose from:
1. DIY Conversion
One option is to undertake a DIY conversion of your camera's sensor. This involves removing the camera's infrared-blocking filter and replacing it with a full spectrum filter. This can be a tricky and time-consuming process, and may void your camera's warranty. However, if done correctly, it can yield excellent results.
2. Professional Conversion Service
Another option is to have your camera professionally converted to full spectrum and infrared capabilities by a third-party service provider. This is typically a more expensive option, but guarantees a high-quality conversion and may not void your camera's warranty.
3. Purchase an Already-Converted Camera
Finally, you can purchase a pre-converted Sony RX100 M2 camera. These cameras are typically more expensive than unconverted models, but offer the convenience of a ready-to-use full spectrum and infrared camera.
For professional photographers and enthusiasts alike, the Sony RX100 M2 with its full spectrum and infrared conversion capabilities is an excellent tool for capturing stunning and surreal imagery. With the right techniques and creative vision, this camera opens up a world of possibilities never before seen in traditional photography.
If you are searching about Sony RX100 M2 Full Spectrum and Infrared Converted Digital Cameras UK you've visit to the right place. We have 7 Pictures about Sony RX100 M2 Full Spectrum and Infrared Converted Digital Cameras UK like Sony Updates Cyber Shot RX100 and RX100 II Cameras Firmware to Version 1.10, Buy SONY Cyber-shot DSC-RX100 II High Performance Compact Camera and also Document Moved. Here you go:
Sony RX100 M2 Full Spectrum And Infrared Converted Digital Cameras UK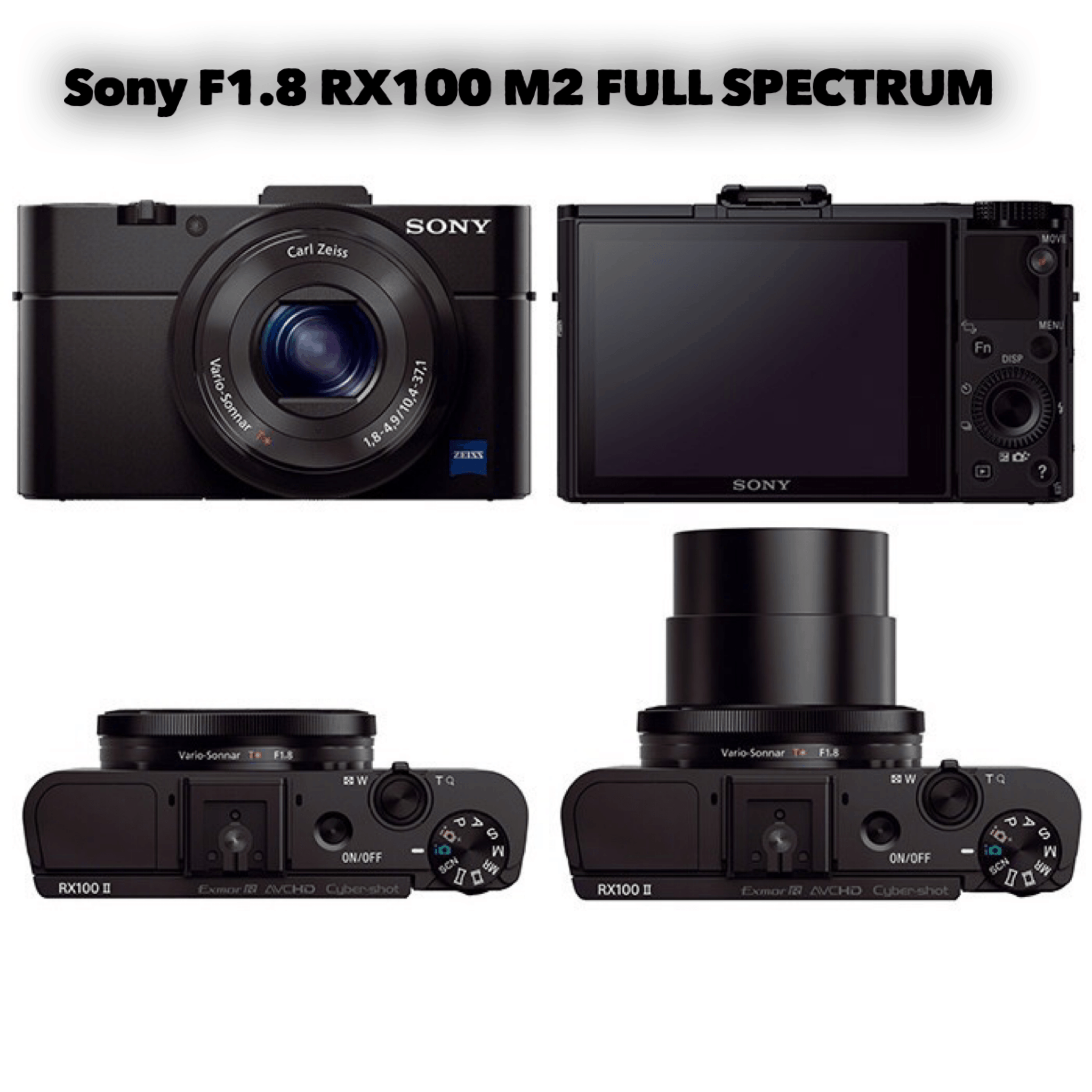 www.infraready.co.uk
contact
Sony DSC-RX 100M2 Review: Sony DSC-RX100 M2 Review
sonydscrx100m2review.blogspot.com
rx100 polaroid 100m2 remains estimated
Buy SONY Cyber-shot DSC-RX100 II High Performance Compact Camera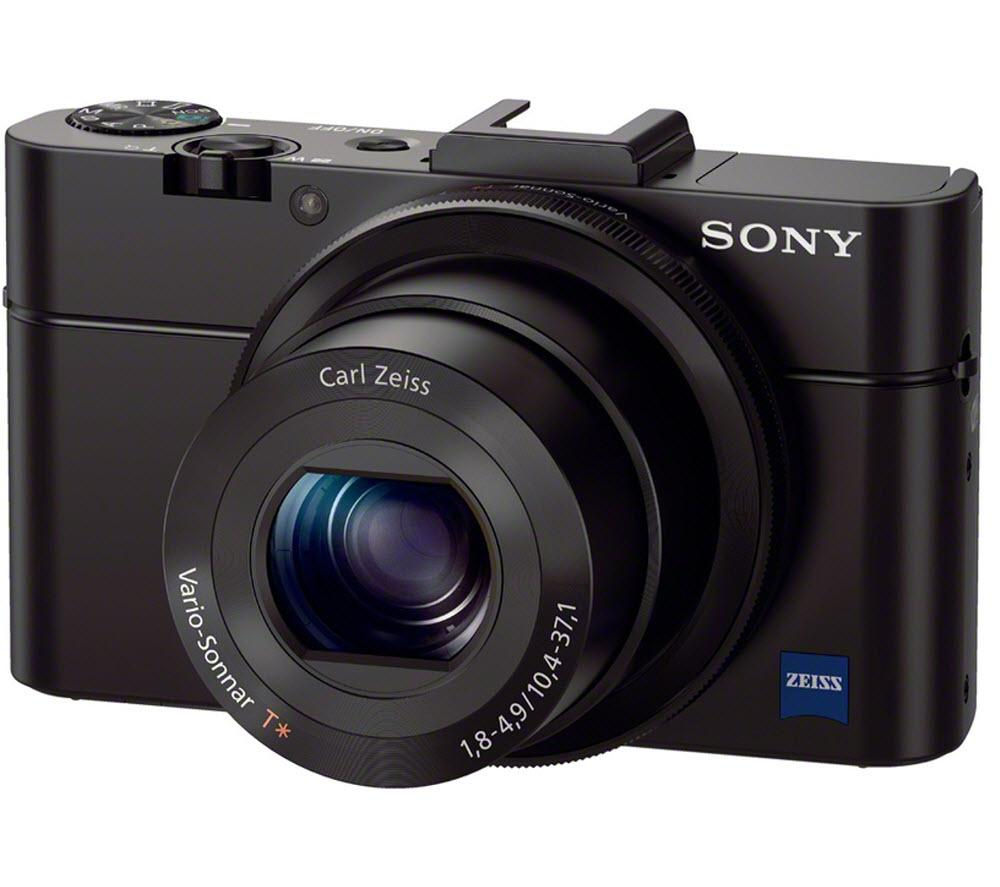 www.currys.co.uk
sony rx100 dsc ii camera cyber shot digital compact performance cameras sdhc 20mp amazon kamera lcd accessory lens class shoot
Sony RX100M2 Compact Camera – Press Release And Full Specification
thenewcamera.com
sony camera specification release compact press rx100 2mp m2 exmor newly developed bsi features zeiss sonnar cmos vario carl sensor
Document Moved
www.compareraja.com
sony rx100 camera rx ever cameras canon price include features powershot professional
Sony Updates Cyber Shot RX100 And RX100 II Cameras Firmware To Version 1.10
drivers.softpedia.com
sony rx100 camera firmware cyber updates ii shot version dsc cameras
Sony Cyber-shot DSC-RX100 II Digital Camera DSCRX100M2/B B&H
www.bhphotovideo.com
sony camera dsc rx100 digital cyber shot ii rx review price announced 100m2 specs release date where cybershot authorized dealer
Sony rx100 dsc ii camera cyber shot digital compact performance cameras sdhc 20mp amazon kamera lcd accessory lens class shoot. Document moved. Sony rx100 camera firmware cyber updates ii shot version dsc cameras