As car enthusiasts, we understand the passion that antique car owners have for their prized possessions. These vintage vehicles have a unique charm, capturing the essence of a bygone era, and just being around them can transport you back in time. But when it comes to insurance, antique car owners often have questions and concerns that need to be addressed.
Let's start with the basics: Do you need Florida auto insurance for your antique car? The answer is yes, you do. Florida law requires all motor vehicles to be insured, regardless of their age or value. However, the type of insurance you need for your antique car may differ from what you need for your everyday car.
That's where antique and classic car insurance comes in. This specialized type of insurance is designed for vintage and unique vehicles that aren't driven as often, and aren't always used for everyday transportation. Antique car insurance offers unique coverages such as agreed value, in which an insurer and policyholder agree on a set value for the car in the event of a total loss. This ensures that the owner receives the full value of their antique car, even if it has appreciated in value over time.
Now let's delve into some of the best antique car insurance options available to you.
First up, we have a reliable option that many antique car owners turn to: Grundy Insurance. They offer comprehensive coverage, including agreed value coverage and flexible usage options, so you can customize your coverage to fit your needs. They also offer a wide range of discounts, such as multiple car discounts, storage discounts, and even club membership discounts. With over 70 years of experience specializing in antique car insurance, you can trust that they know what they're doing.
Another great option is American Collectors Insurance. They not only provide specialized insurance coverage for classic cars, but also a dedicated team of knowledgeable agents who are well-versed in the intricacies of antique cars. They also offer discounts for security features, mileage limitations, and even driver experience. Their comprehensive insurance packages cover a range of perils, including accidental damage, theft, and natural disasters.
Next on our list is Hagerty Insurance. This company is one of the world's leading providers of classic car insurance, with a wealth of experience and expertise in the field. Hagerty offers flexible usage options, so you can tailor your coverage to fit your unique driving habits. They also offer a variety of discounts, such as multi-policy discounts, safe driver discounts, and even classic car club discounts. With customizable coverage options and an exceptional claims process, Hagerty is a top choice for antique car owners.
Now that we've covered some of the best antique car insurance options available, let's move on to some tips and ideas for maintaining and protecting your vintage vehicle.
The first step is to keep your antique car in a safe location. A garage with secure doors and windows is ideal, but if that's not possible, consider a car cover or even a storage facility. Keeping your car away from potential hazards such as weather, theft, and damage is crucial for protecting both the vehicle and your investment.
Regular maintenance is another key factor in keeping your antique car in top condition. Stay up-to-date on oil changes, tire rotations, and other routine services to prevent issues from arising. You may also want to consult a specialist for any repairs or maintenance that require more expertise than you have. Regular cleaning and detailing will also help protect the car's exterior from dirt, debris, and other harmful elements.
Lastly, make sure your antique car is properly insured with a policy that's tailored to your unique needs. Work with an insurer that specializes in antique car insurance, and make sure you have the right coverage amounts to protect your investment. Don't forget to regularly review your policy and adjust it as needed to ensure you're always adequately protected.
In conclusion, owning an antique car is a unique and rewarding experience, but it comes with its own set of challenges, including insurance. By working with an insurer that specializes in antique car coverage, adhering to proper maintenance and storage practices, and ensuring you have the right insurance coverage, you can protect your investment and enjoy your vintage vehicle for years to come.
If you are looking for Do I need Florida Auto Insurance for my Antique Car? you've came to the right place. We have 7 Pictures about Do I need Florida Auto Insurance for my Antique Car? like Classic Car Auto Insurance – Classic Car Insurance 101 Progressive – A, Antique And Classic Car Insurance Los Angeles – Insurpedia and also Antique Car Insurance Companies – scottsdaleluxurydesignstudio. Read more:
Do I Need Florida Auto Insurance For My Antique Car?
www.oldgoldcars.com
Antique And Classic Car Insurance Los Angeles – Insurpedia
www.insurpedia.com
insurance antique classic car angeles los
Classic Car Auto Insurance – Classic Car Insurance 101 Progressive – A
easyrecipes180.blogspot.com
aroma
Antique And Classic Car Insurance – Hullgroup
thehullgroup.com
√√ Antique And Classic Car Insurance – Auto Car Ins Quotes Online Today
elainemuch.blogspot.com
Antique Car Insurance — How To Insure Your Classic Car (May 2018)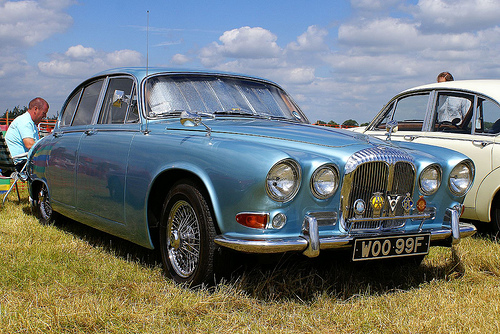 capitol-tires.com
Antique Car Insurance Companies – Scottsdaleluxurydesignstudio
scottsdaleluxurydesignstudio.blogspot.com
grundy
Antique car insurance companies. Insurance antique classic car angeles los. Antique car insurance — how to insure your classic car (may 2018)